Alle producten zijn toegevoegd aan uw winkelmandje.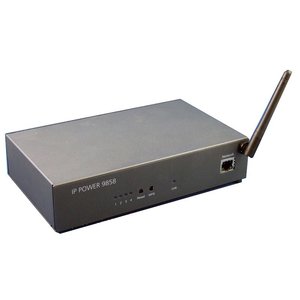 In winkelwagen
IP Power 9858DX-S
9858DX-S
Aviosys IP Power 9858DX-S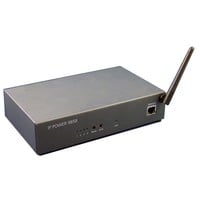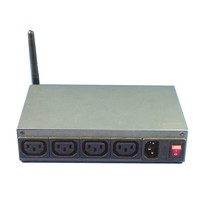 Aviosys IP Power 9858DX-S
High performance 4 Port IP Power Solution - High grade components, for heavy duty use and features Wifi, Auto Ping, Timer Schedule, In-Rush Current protection, Power Surge protection and Multifunctional control (Webpage Http, WiFi 802.11n-b/g and Sma...
Beschrijving

Aviosys 9858DX-S

This brand new unit is substituting the older 9258HP.



4 ports Remote power controller for power On, Off and Reboot.
Web Server built-in design, directly control by web browser - PC Smart phone :
Internet Explore, Firefox, Google Chrome, Safari - iPhone and Android browser of smart phone. (WIN, Android iOS).
Android Apps "IP Power" - free supply
Controls the outlet power ON/OFF without port fprwarding/port mapping
Quick search in LAN/WAN (liek IPEDIT IP Serice)
Support HTTPS, SSL, TCP/IP, PPPOE, DHCP, DDNS, SMTP, Telnet SNMP.
Power Surge protection FUSE embedded in
SYSLOG : Support Log function send to assign IP address
Time Schedule - can pre-set a suitable time to turn power on/off automatically.
Auto Ping for auto control management.
HIgh grade components for long stability.
Back Up function for quick setup for multiple devices like Time Schedule, Network Setting
Support public e-mail -- @gmail.com, @yahoo.com, @hotmail. com....etc.
E-mail Control Advice :
Receive Email with IPs device boot up.
POP3 Control : Control each outlet ON/OFF through E-mail.- No Need port forwarding.
Support Low Temerature : -20 ~ 60°C or -4 ~ 140°F
Specific software developed by Aviosys and provided free of charge :
SDK Available : HTTP Command
IP Power Center - for control multiple Aviosys IP devices in same software
CNT software (Cross Network Technology)- allows user eliminate set up work on any Router without port forwarding, simply Plug Play.
Develop own langrage in 9858DX device webpage

Specifications :

Power Cable Input Max 10Amp by 18AWG 0.75 x 3C (Standard PC Power Cable)
Maximum current per outlet : 8Amp
Maximum current total 4 outlets : 10Amp
Operation Temperature: -20 to 60°C or -4 to 140°F
Size (L x W x H): 195 x 135 x 48mm
Aviosys 9858DX-S
This brand new unit is substituting the older 9258HP.


4 ports Remote power controller for power On, Off and Reboot.
Web Server built-in design, directly control by web browser - PC Smart phone :
Internet Explore, Firefox, Google Chrome, Safari - iPhone and Android browser of smart phone. (WIN, Android iOS).
Android Apps "IP Power" - free supply
Controls the outlet power ON/OFF without port fprwarding/port mapping
Quick search in LAN/WAN (liek IPEDIT IP Serice)
Support HTTPS, SSL, TCP/IP, PPPOE, DHCP, DDNS, SMTP, Telnet SNMP.
Power Surge protection FUSE embedded in
SYSLOG : Support Log function send to assign IP address
Time Schedule - can pre-set a suitable time to turn power on/off automatically.
Auto Ping for auto control management.
HIgh grade components for long stability.
Back Up function for quick setup for multiple devices like Time Schedule, Network Setting
Support public e-mail -- @gmail.com, @yahoo.com, @hotmail. com....etc.
E-mail Control Advice :
Receive Email with IPs device boot up.
POP3 Control : Control each outlet ON/OFF through E-mail.- No Need port forwarding.
Support Low Temerature : -20 ~ 60°C or -4 ~ 140°F
Specific software developed by Aviosys and provided free of charge :
SDK Available : HTTP Command
IP Power Center - for control multiple Aviosys IP devices in same software
CNT software (Cross Network Technology)- allows user eliminate set up work on any Router without port forwarding, simply Plug Play.
Develop own langrage in 9858DX device webpage
Specifications :
Power Cable Input Max 10Amp by 18AWG 0.75 x 3C (Standard PC Power Cable)
Maximum current per outlet : 8Amp
Maximum current total 4 outlets : 10Amp
Operation Temperature: -20 to 60°C or -4 to 140°F
Size (L x W x H): 195 x 135 x 48mm
Gerelateerde producten