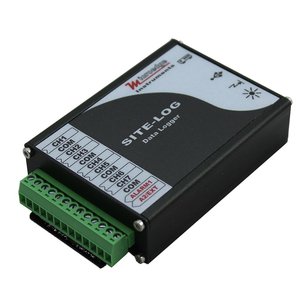 In winkelwagen
Site-Log LFM Voltage & Current (Fixed Range)
LFM-1 SITE-LOG 7-Channel Voltage/Current Data Logger (Fixed Range)
SITE-LOG LFM-1/LFMB-1 data logger is a 7-channel, battery powered, stand-alone voltage and current data logger, with storage up to 4 MB of data in non-volatile flash memory. Input signals can be from sensors, transducers, transmitters or any other so...
Artikelcode SITE-LOG LFM-1
COVID-19 Update : We are open and shipping. Our warehouse is up and running ! At your service.