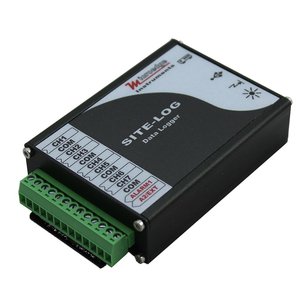 In winkelwagen
Site-Log LPSE-1 Pulse, State, Event Data Logger
Site-Log LPSE-1 Pulse, State, Event Data Logger
The SITE-LOG LPSE-1 is 7-channel, battery powered, stand-alone, pulse/state/event data logger. The logger detects electronic or mechanical pulse counts, state changes or events in any of the seven channels and the data are saved in 4MB non-volatile f...
Artikelcode Site-Log LPSE-1
COVID-19 Update : We are open and shipping. Our warehouse is up and running ! At your service.