About Us
PIMZOS is a technical trading company in the B2B segment. Our customers are companies in the technical sector, industrial end-users, resellers, integrators and installers of electrical engineering. Our company was established in the year 2000. 
PIMZOS VOF, Technical Trading Company
Warehouse/Logistics : ​Columbus 5, 7609RM Almelo, The Netherlands
(XL Businesspark Twente)
Chamber of Commerce : 27135643 | VAT : NL819884029B01
On all our transactions, our terms and conditions are valid. If you ask us, we will send you a copy.
Distribution, Warehouse & Logistics
PIMZOS.COM / WAREHOUSE, Columbus 5, 7609RM Almelo
, 
The Netherlands (XL Businesspark Twente)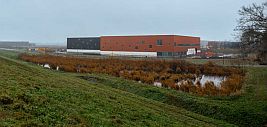 Sales & Marketing / Accounting
PIMZOS.COM, 
Lange Dreef 54, 
2285LA Rijswijk,
The Netherlands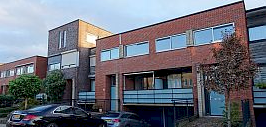 Opening Hours : Dutch time zone.
Attention : Telephone accessibility from 9.30am to 12.30pm. By e-mail all day 24/7 !
| | |
| --- | --- |
| Opening Hours | Central European Time (C.E.T.) |
| Monday | 09.30 to 17.00 hours CET |
| Tuesday | 09.30 to 17.00 hours CET |
| Wednesday | 09.30 to 17.00 hours CET |
| Thursday | 09.30 to 17.00 hours CET |
| Friday | 09.30 to 17.00 hours CET |
| Saturday | Closed |
| Sunday | Closed |
"At Your Service" since 2000
PIMZOS VOF - Technical Trading Company was established in December 2000 by the current management.
From scratch, the company did grow steady, selling products in BENELUX, coming from manufacturers worldwide. Of course only quality products and instrumentation can realize this growth. That was our first goal : to sell perfect products to our customer base, because only in this way, a company can grow and maintain size in the market. In this way customers return and will not swap. Value Added Distribution of Quality instrumentation for R&D, OEM and Industry. That's our core business. We comply to all standards that our professional principals demand form us, being their official Benelux Distributor. PIMZOS is you local contact. When you speak to us about instrumentation, you are sure of solid tech-support from us and from the engineering departments of the manufacturer. You can be sure that this gives you the best "Problem Solving Platform" you can get. For the majority of applications, we find a suitable solution that is technically and commercially feasible. Prices are competitive and in-line with the price level form the manufacturer. It's our job to give you advise on- and to deliver instrumentation for you special application. Our scope of supply is very broad and basically consists of sensors & systems for measuring all different types of physical entities. Our customers contact us for a single sensor for R&D, but also for their high OEM quantity requirements. We make sure we keep your interest, both technical and commercial. Try us !