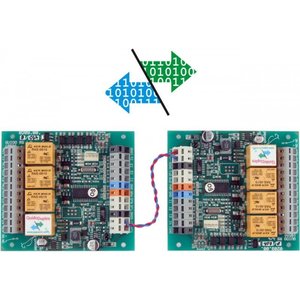 In winkelwagen
Quido Duplex RS
Quido Duplex RS4, 4 channels
QuidoDuplex RS is een set van twee I / O-modules voor de RS485-lijn (alleen twee draden) met een speciale firmware die specifiek is ontworpen om digitale I/O's over de RS485-lijn te verzenden als een autonoom systeem.
Artikelcode QUIDO_DUP_RS_4_1
COVID-19 Update : We are open and shipping. Our warehouse is up and running ! At your service.