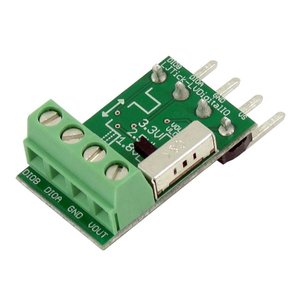 Add to cart
LJTick-LVDigitalIO
LJTick-LVDigitalIO
A bidirectional shifting logic board for converting 3.3V down to 2.5V or 1.8V logic. There is ook a VOUT terminal-which can power source at the selected voltage. Useful for users who have external boards That run on lower logic thresholds, or simply ...
Article code LJTick-LVDigitalIO
COVID-19 Update : We are open and shipping. Our warehouse is up and running ! At your service.