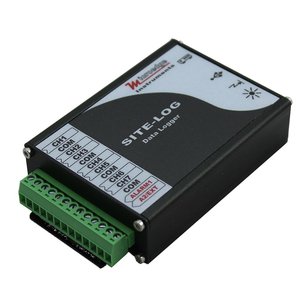 Add to cart
Site-Log LPTM-1 Thermocouple Data Logger
Site-Log LPTM-1 Thermocouple Data Logger
SITE-LOG LPTM-1 is a 7-channel, battery powered, stand-alone thermocouple data logger. It records the ambient temperature and the seven external thermocouple probes. Data are stored in non-volatile flash memory for later retrieval. Its aluminum enclo...
Article code Site-Log LPTM-1
COVID-19 Update : We are open and shipping. Our warehouse is up and running ! At your service.